OK RHYTHM LEVEL 2 – Synchronism – Free activities
Preamble:
The symbol '>' corresponds to the clapping of both hands, while the note without '>' corresponds to the clapping of only one hand.
For correct execution, it is necessary to:
wait for the initial 4 empty clicks, which are useful for taking the tempo;
repeat each exercise 4 times from beginning to end without stopping and associate the single note to the left hand beat the first and third time, and to the right hand beat the second and fourth time;
count the 8 movements out loud constantly.
Maintain concentration!
---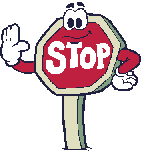 Subsequent activities are reserved for those who have registered on the site and subsequently logged in.
To enjoy the benefit of being systematically updated on what we publish for free, we recommend that you follow our social channels: