OK RHYTHM LEVEL 2 – Rhythmic Fragments – Free activities
For correct execution of the activity, it will be advisable to:
wait for the initial 4 empty clicks, useful for picking up the tempo;
use the clapping of the hands, any percussion instrument or an object (pencil, pen, etc.) to play the notes;
repeat each fragment 8 times;
in the chords 1+2, 3+4, etc… count 4 clicks of silence separating the first chord from the next.
MAINTAIN CONCENTRATION!
---
---
---
---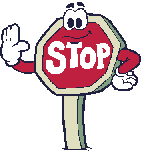 Subsequent activities are reserved for those who have registered on the site and subsequently logged in.
To enjoy the benefit of being systematically updated on what we publish for free, we recommend that you follow our social channels: