Interactive musical games
In this section of the site, we offer free educational, interactive online music games to acquire specific musical skills. We believe that games are an excellent methodological tool to reinforce traditional learning. To play, simply be in possession of an Internet connection and try your hand, alone or together with friends, at competitions in which the winner will be the one who scores the best points.
Have fun!
1 – Indicates whether the proposed note is on the line or in space
2 – Indicates which note is in the suggested line or space
3 – Indicates the number of the selected measure
4 – Insert the missing notes in the sequence in ascending order
5 – Insert the missing note (in ascending order) – 2nd game
6 – Insert the missing notes in the sequence in descending order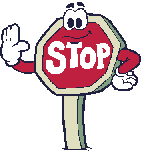 Subsequent activities are reserved for those who have registered on the site and subsequently logged in.
To enjoy the benefit of being systematically updated on what we publish for free, we recommend that you follow our social channels: